Our Work
See What We've Been Up To Lately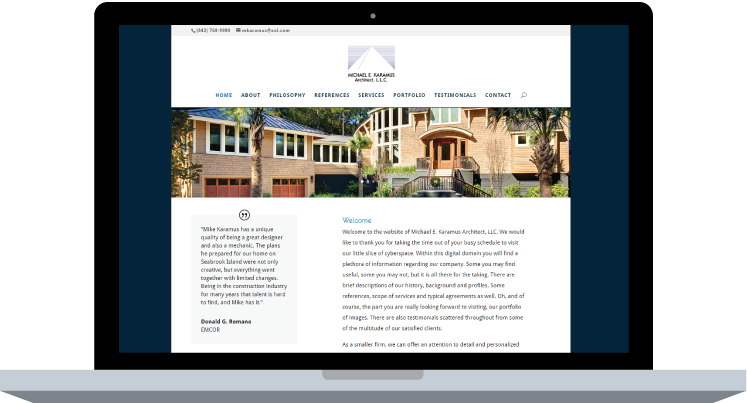 MICHAEL KARAMUS ARCHITECTURE FIRM
A native of Elizabeth, New Jersey, Michael Karamus has been in Charleston since 1993 and established his firm, Michael E. Karamus Architect in 1999. He currently serves clients all around the Lowcountry of South Carolina, striving to help home owners make their dreams a reality. The new firm web site is built on a WordPress platform for a mobile-friendly experience, and includes testimonials and a portfolio featuring Michael's latest work.
CHARLESTON CUP GYMNASTICS INVITATIONAL
Now in its 27th year, the Charleston Cup Gymnastics Invitational brings in over 1,500 athletes to the North Charleston Convention Center in South Carolina each February for high flying fun and competition. The Charleston Cup web site is built on a WordPress platform for timely updates and content management.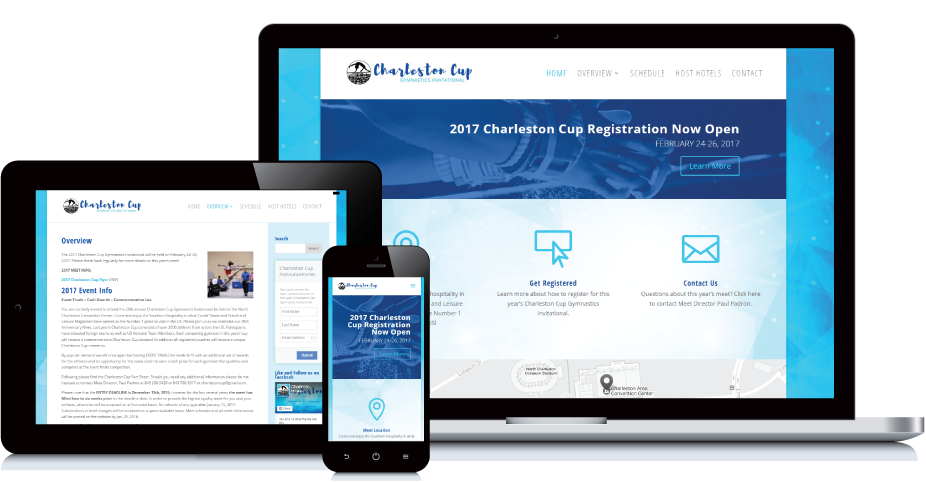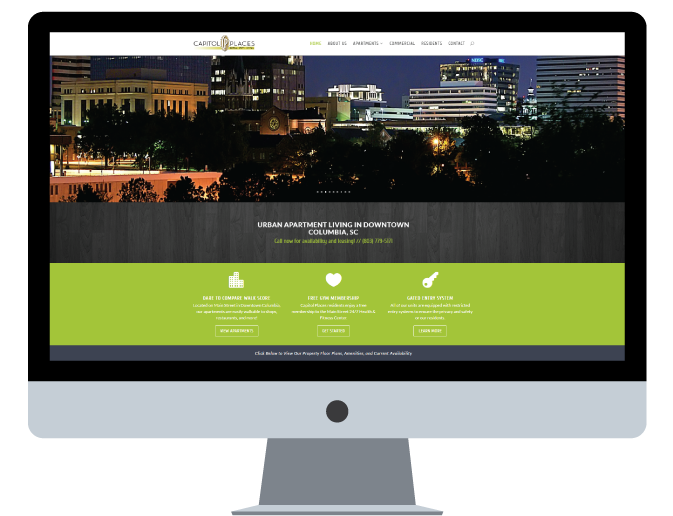 CAPITOL PLACES PROPERTY MANAGEMENT
Capitol Places provides unique urban apartment and condominium residences with character and style in Columbia, SC. They are a short walk or ride to downtown businesses, health-care and educational facilities, places of worship, libraries, museums, historic and cultural points of interest, parks and recreation, shopping, fine dining, and nightlife. The new Capitol Places web site is built on a WordPress platform for a mobile-friendly and responsive experience.
JAMES LEADERSHIP GROUP CONSULTING
The James Leadership Group (JLG)  is a minority-owned practice established in California in 2010. The Group is a network of national associates who work together to provide organizational and leadership services. Pretty Simple created a beautiful, clean WordPress web site for the firm to showcase its work and engage future clients with.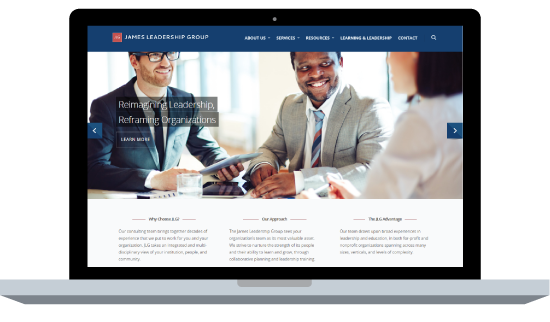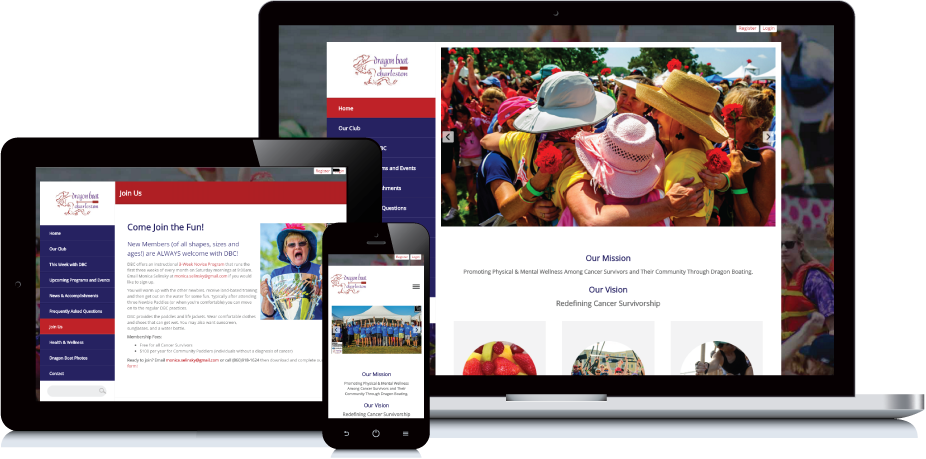 DRAGON BOAT CHARLESTON 
Pretty Simple created a mobile-friendly redesigned web site for Dragon Boat Charleston in DotNetNuke (DNN), incorporating a member login area where athletes can register for practice times and specific boats. We've also had the privilege of designing festival posters, flyers, rack cards, and billboards for the organization.
CHARLESTON JIN SHIN JYUTSU
The ancient physio-philosophy of Jin Shin Jyutsu (JSJ) was introduced to the Lowcountry of South Carolina through practitioner Judith Godwin's elegant and soothing web site. A long time follower and teacher, Jude teaches classes and provides services at local health events using the application of the hands for gently balancing the flow of life energy in the body.
The Charleston JSJ web site is built on the WordPress platform as a full content management, blog, and calendar solution. We also did the logo and business cards for the business.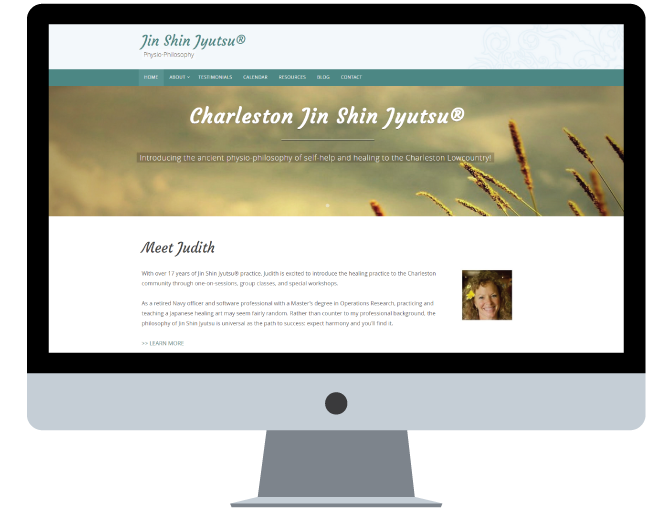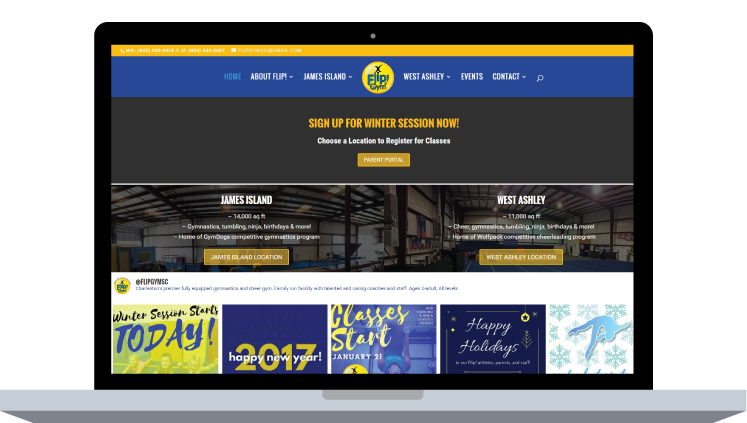 FLIP! GYM GYMNASTICS & CHEER CENTER 
Home to over 600 gymnasts and cheerleaders, FLIP! Gym offers year-round and intro level teams, camps, skill clinics, choreography, classes for children and adults, as well as birthday parties, and facility rentals. The FLIP! Gym web site is built on a WordPress platform with a live Instagram feed, event calendar, and online class registration (through third party class management software) for the gym's two locations.
We also frequently design graphics for email alerts, social media, posters, and apparel at the gym.
STEPPING STONES COUNSELING SERVICES 
Licensed Therapist Katie Fogle has been working with patients for over 15 years and provides counseling for individuals, including children, adults, and families in Neeses, South Carolina. Pretty Simple Web Design created a responsive content management site for the practice, highlighting services and staff expertise.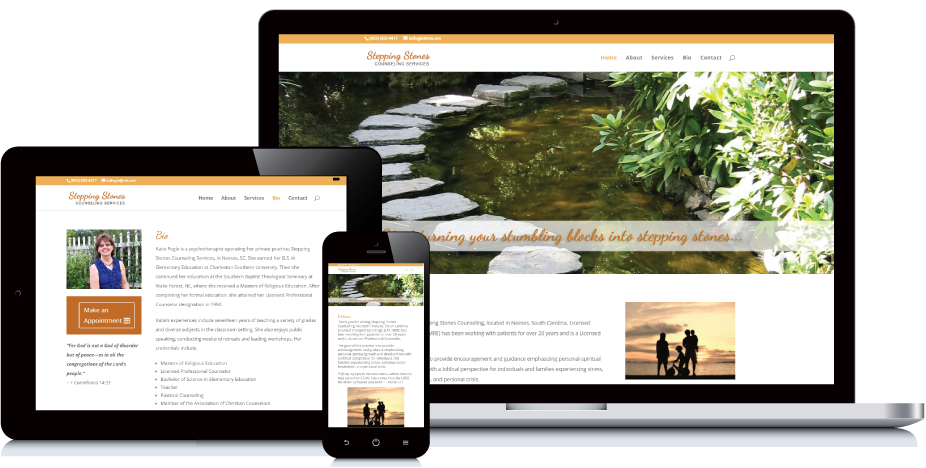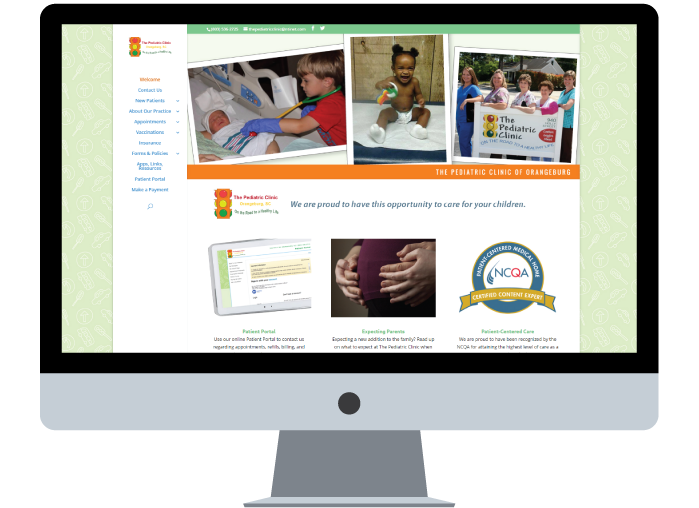 PEDIATRIC CLINIC OF ORANGEBURG
Based in Orangeburg, SC, The Pediatric Clinic provides both traditional and innovative pediatric services in a medical home environment. All  healthcare providers are board certified with reputations for providing quality care to their patients. The Pediatric Clinic site is built in WordPress, with a full content management back end for easy content updates.
WOD NINJA WORKOUT GENERATOR
WOD Ninja is a free online searchable index of CrossFit workouts aggregated from the main fitness site and various other CrossFit affiliate websites. Built on the DotNetNuke (DNN) platform, it sorts appropriate workout options based on the equipment each user has available. Ideal for travelers and home fitness enthusiasts, Pretty Simple Web Design also did the logo and branding for WOD Ninja.