SEE OUR WORK
The James Leadership Group (JLG) is a minority-owned practice established in 2010. The Group is a network of national associates who work together to provide organizational and leadership services. Pretty Simple created a beautiful, clean WordPress web site for the firm to showcase its work and engage future clients with.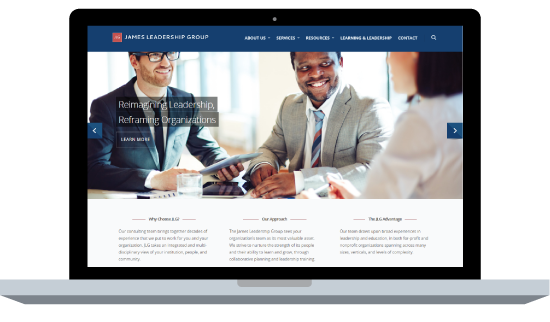 OUR SERVICES
Get a pretty new web site quickly and within your budget.
Web Site Design
From clean, easy templates to beautiful custom designs, we've got you covered.
Web Site Development
Focusing on content management systems using WordPress and DNN platforms so you can make changes to your site quickly and easily.
Hosting
Reliable hosting and maintenance services for your web site.